All the events insured by
Already
20,553 tikos

have enjoyed an Atiko space.
Una buena experiencia. Posiblemente repetiremos!
Fue todo genial, el local tiene un encanto especial y Zeben el propietario te pone todas las facilidades. Celebramos un cumpleaños y todo el mundo quedó encantada con la experiencia.
La experiencia ha sido estupenda!
Comida de empresa en un entorno original. Felicitar a los anfitriones por su colaboracion e ideas
Todo bien gracias pour todo!
El mejor sitio sin duda alguna! Gracias por todo.
Hicimos una fiesta de cumpleaños y todo estupendo siendo 11 adultos y 4 niños, sin problemas de espacio. Jordi estuvo siempre atento a cualquier necesidad y nos ayudó con barbacoa, estufas... fabuloso!! Los peques agradecieron el baúl de juguetes, además de la zona interior, donde pueden estar más tranquilos y resguardados. Muy recomendable la experiencia 🙂
Fue increíble. La dueña y las chicas del bar nos dieran una atención maravillosa. El bar esta increíble, con drinks buenísimos! Lo recomiendo 100%
How does it work:
a piece of cake

.
🍿 Discover Atiko in less than 1 minute
1) Choose the venue you like the most

Rooftops, gardens with swimming pool, boats, indoor spaces… Find the space that suits your needs, enter the date and number of guests. The price is per day and is determined by each host. The price covers a 6 hours event. Yes, 6 hours!

2) Chat with the host

Start chating with the host about your event, it's free of charge! Our hosts use to reply within 24 hours. We advice you to chat with 2 or 3 hosts in order to have plan B and C, just in case! You will receive a SMS and email from us when the host replies to you.

3) Confirm booking and enjoy 🎊

Once the host pre-approves your request, you will receive a notification to confirm and block the space through an online payment by card or wire transfer. Payments on our website are 100% secure.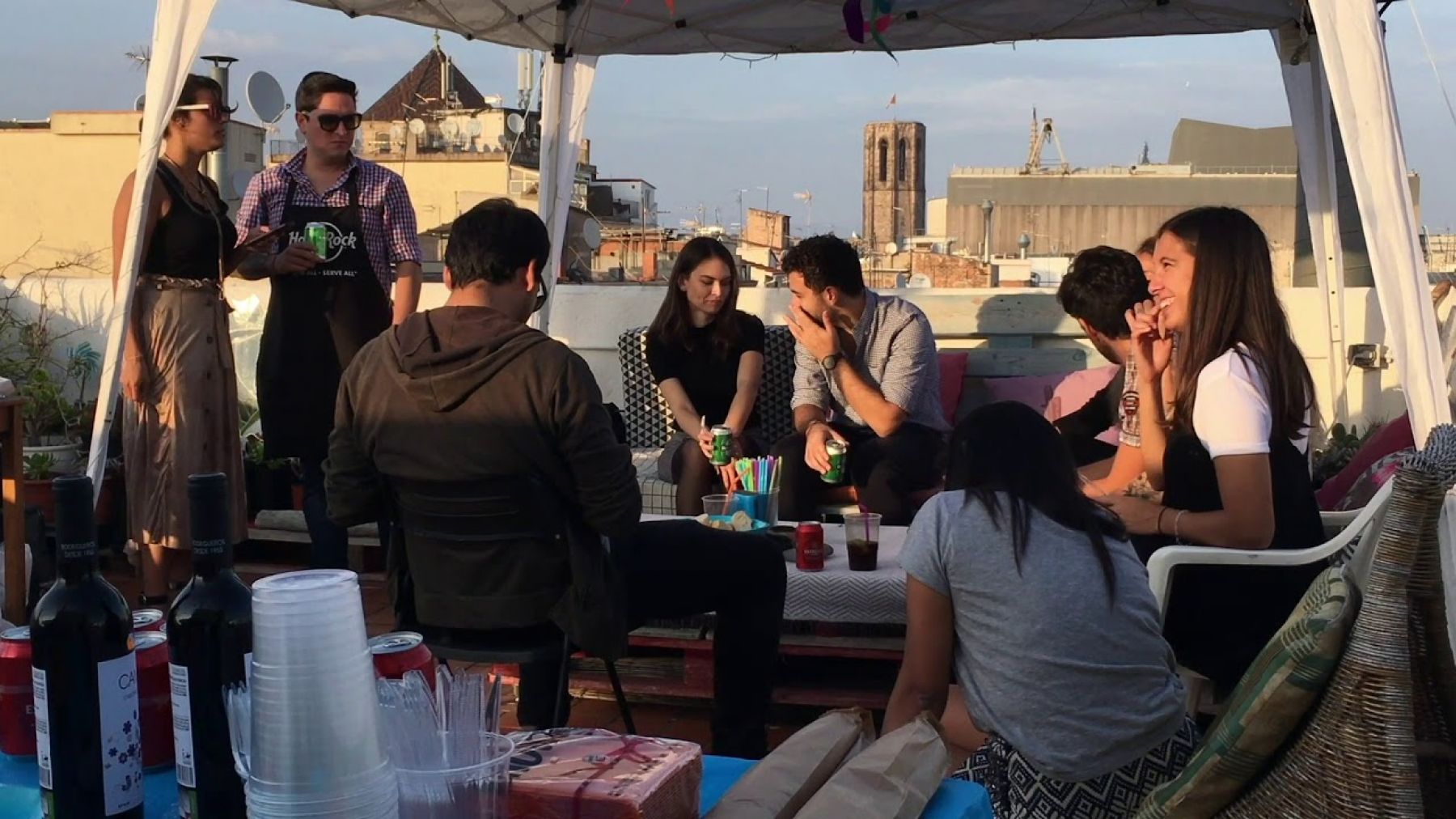 Rent your space a few hours and earn
1072€ a month

on average
Victoria, anfitriona de Atiko en Madrid, desde Julio 2018
"
Quería contaros mi experiencia como anfitriona en Atiko. Esto no hubiera sido posible sin esta plataforma que pone en contacto a invitados que quieren disfrutar de un espacio por unas horas, con anfitriones que disponen de un sitio para ello. Estoy encantada del trato recibido por los chicos de Atiko, siempre con amabilidad y simpatía.
La web es súpercompleta y sencilla permitiendo la rápida comunicación entre invitados y anfitriones, con una total libertad de autogestion… Y que decir de los beneficios que aporta! Además de conocer a nueva gente, el dinero ganado por el alquiler de mi espacio de vez en cuando nos ha permitido hacer un viaje precioso a Tailanda. Es un extra que viene genial.
Por otro lado está bien que alguien disfrute de un espacio que nosotros ya lo tenemos muy disfrutado 🙂
Os animo a uniros al grupo de tik@s y subir vuestras terrazas… 100% recomendable.