All the events insured by
Already
24,734 tikos

have enjoyed an Atiko space.
Celebramos el 30 cumpleaños de una amiga y todo estuvo genial! El espacio es muy bonito y recomendable para este tipo de celebraciones. La comunicación y la disponibilidad fue siempre muy buena. Os lo agradezco chicos!
Tuvimos un día increíble! El espacio es fabuloso, nos encanta. La vista al mar, la comodidad del exterior y el interior, la decoración... todo perfecto! Y la amabilidad de Jordi de 10. Pasamos un cumpleaños genial, en un lugar original y seguro que repetimos! Muchas gracias por todo Jordi! 😄😄
El espacio es único, con buenas vistas y bien equipado. Marcela, la anfitriona nos lo puso muy, muy fácil. Muchas gracias por todo!
Ideal. La atención del anfitrión fue excelente y el espacio inmejorable. Estoy muy satisfecho.
Nos lo pasamos muy bien. Lydia fue muy simpatica antes y despues de realizar el cumpleaños y su terraza es genial para eventos asi. Seguramente repitamos.
Celebración de cumpleaños para 20 personas, en la terraza haciendo una barbacoa, y todo maravilloso.
Fantástico espacio para tu fiesta de cumpleaños. La comida excepcional y la amabilidad del personal. Todo un éxito
Was a very nice rooftop, had a good party. Definitely recommendable. Bartender could have been a bit more friendly but for the rest very nice!
How does it work:
a piece of cake

.
🍿 Discover Atiko in less than 1 minute
1) Choose the venue you like the most

Rooftops, gardens with swimming pool, indoor spaces… Find the space that suits your needs. The price covers a 6 hours event. Yes, 6 hours!

2) Chat with the host

Start chating with the host about your event, it's free of charge! We advice you to chat with 2 or 3 hosts in order to have plan B and C, just in case!

3) Confirm booking and enjoy 🎊

Once the host pre-approves your request, you will be able to confirm and block the space through an 100% secure online payment by card or wire transfer.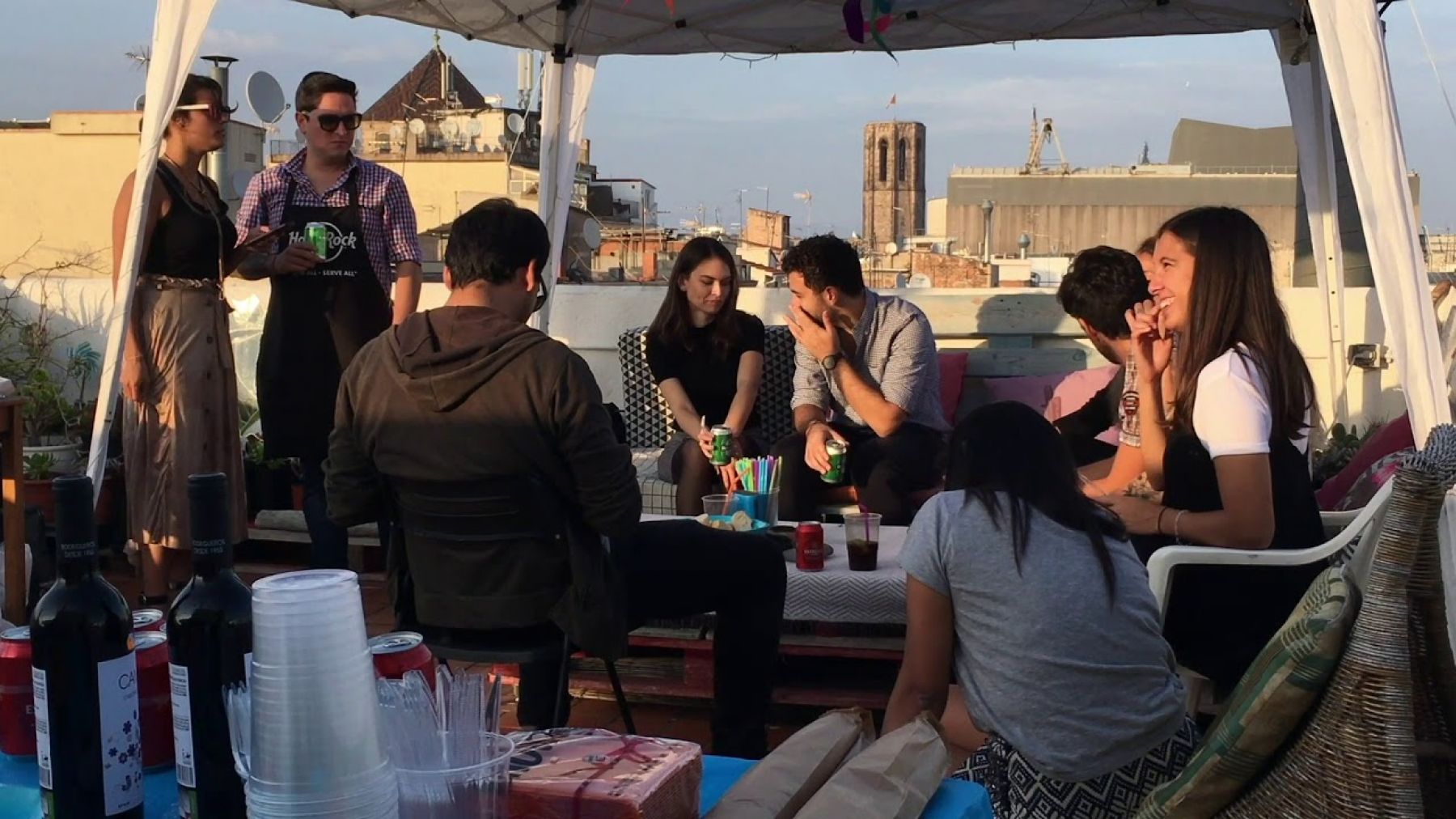 Rent your space a few hours and earn
1072€ a month

on average
Victoria, anfitriona de Atiko en Madrid, desde Julio 2018
"
Quería contaros mi experiencia como anfitriona en Atiko. Esto no hubiera sido posible sin esta plataforma que pone en contacto a invitados que quieren disfrutar de un espacio por unas horas, con anfitriones que disponen de un sitio para ello. Estoy encantada del trato recibido por los chicos de Atiko, siempre con amabilidad y simpatía.
La web es súpercompleta y sencilla permitiendo la rápida comunicación entre invitados y anfitriones, con una total libertad de autogestion… Y que decir de los beneficios que aporta! Además de conocer a nueva gente, el dinero ganado por el alquiler de mi espacio de vez en cuando nos ha permitido hacer un viaje precioso a Tailanda. Es un extra que viene genial.
Por otro lado está bien que alguien disfrute de un espacio que nosotros ya lo tenemos muy disfrutado 🙂
Os animo a uniros al grupo de tik@s y subir vuestras terrazas… 100% recomendable.